Art by Alexander Landerman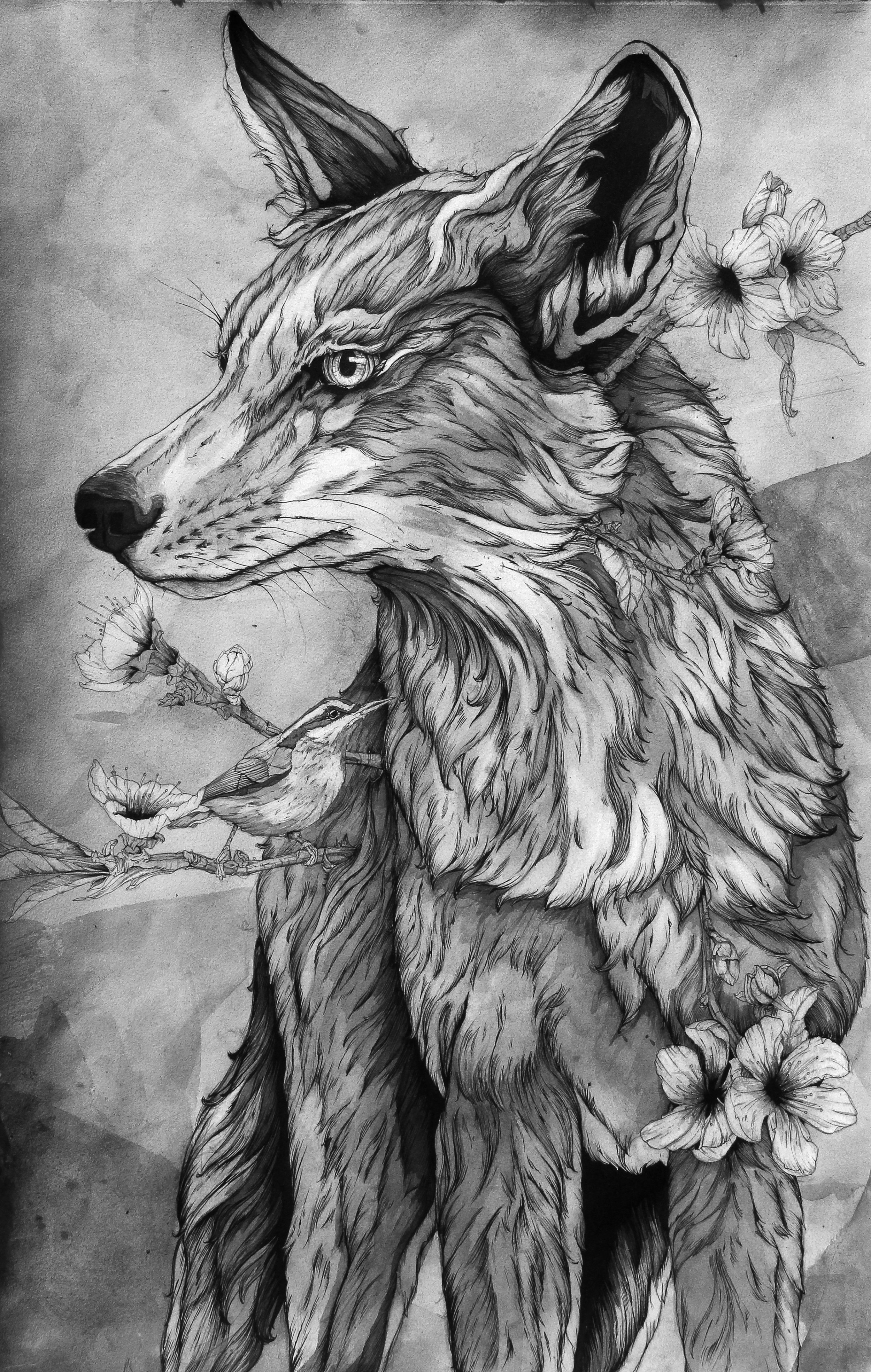 By anthropomorphizing animals and placing them in vulnerable or human-like positions, I encourage a connection between viewers and subject. Through suspending the subject in moments of tension, I subtly push feelings of discomfort, apathy, aggression, or fear on the viewer. This encourages them to question the level of understanding possessed by animals and their potential role in society.
I grew up in a rural area of Central Wisconsin the son of a fur trapper and hunter. My childhood and early adult life was spent in the wood surrounded by animals, where I developed an appreciation for the environment and wildlife of Wisconsin. This has sense evolved into a love for wild places throughout the world, and shaped the way I make art and interact with the world. Currently, I am a master's candidate at the Indiana University where I manage the Typography Studios, teach letterpress, and work as a freelance artist. I'm spending my summer traveling across the United States as a resident artist gather images and sketching. This time researching will build the foundation for my thesis work and help me to create a body of work focusing on animals and their place in our society.