Photography by Kim Parkinson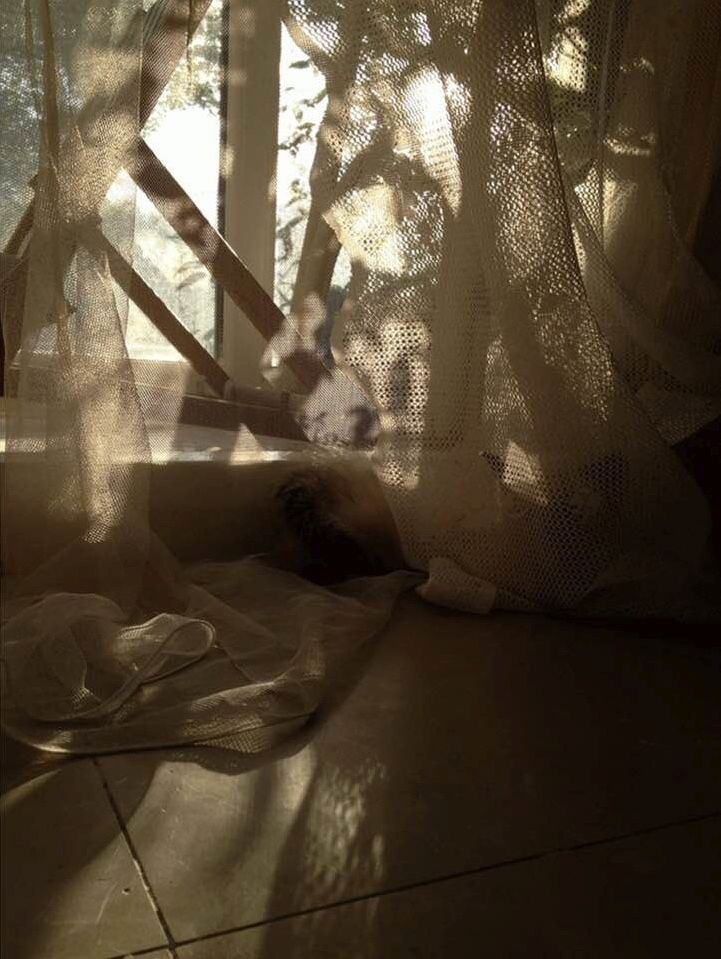 Kim Parkinson is an artist based in Manchester, U.K. Her mediums are photography, sculpture, assemblage, and craft. She likes to work with found materials, especially salvaged artefacts from the beach. She is registered visually impaired and sells her works through an online business. She studied Fine Art and History of Art and Design at the Manchester Metropolitan University.
Parkinson's photography explores what she calls 'light documents': capturing the chance effects of light in the domestic interior. This might include shadows on the ceiling, evening sunlight falling on the wall, or a spectrum of colour on a skirting board. Her work is an expression of her blindness and inner world, showing how it is possible to make the most of limited vision. Her condition (retinitis pigmentosa) provides her with a '2 O'clock aperture' in her left eye, through which she is able to see flashes of colour and contrast.